Last semester's roommate, my first roommate experience, was a bit of a disaster; I'm just thankful we were only together 3.5 days each week. When I received my new roommate assignment letter in the mail last month, I noticed that this one, Mary, is from the same town as Roommate #1. The same SMALL town, known for its murders and strippers...and I was prepared for a repeat of last semester. But then...Mary and I began an e-mail correspondence, and in the second letter, she told me her favourite things are reading, writing, art, and music, and that she's a Christian. I WAS SO RELIEVED. We met yesterday afternoon, and had such an awesome time. She is super; very open, straightforward, and hilarious!! It was so easy for us to talk to each other, and we had a blast; right away, I felt like I'd known her for a long time. I had been dreading this next semester a bit...now, I can hardly wait for it to begin!!!!
We got this picture right before we left yesterday: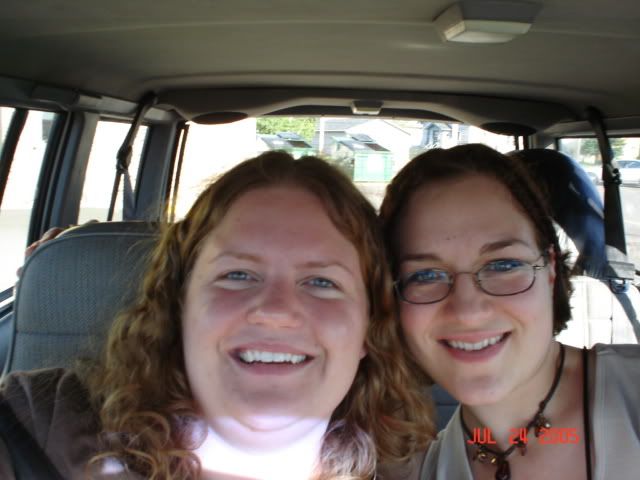 Mary and Dänika - Roomies!